A cosy night in Stockholm with Kodaline
October 15, 2018 | Blog | 0 comments
The main act on stage this Wednesday night at Kägelbanan in Stockholm was the Irish band, Kodaline. 
A band that was founded in 2005 in Dublin at that time by the name 21 Demands. Members at that time Steve Garrigan, Mark Prendergast, Vincent May, and Conor Linnane. At 2012 they changed name to Kodaline and Conor was replaced with Jason Boland.
The band has released three studio albums and the latest, Politics of Living, was released at the end of September 2018. This photo from Cornelia, a lucky owner of a signed copy. Vinyl it is!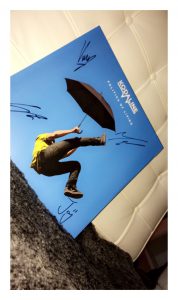 Kodaline has quite a few well known songs and of course the audience didn't get disappointed this night. Started of with Follow Your Fire and Brand New Day. The encore was All that I Want and High Hopes. 
One of of our favorite songs is Raging by Kygo feat. Kodaline. But tonight when Steve performed The One was really giving us the chill. 
See this song performed this magic night on our YouTube channel, ZezaMee Music.
Ryan McMullan is the supporting act on this tour and he was really brilliant.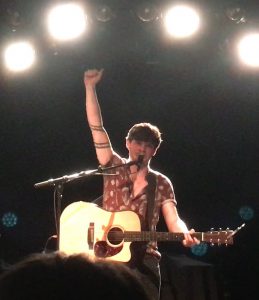 Astonishing voice and a really smashing performance. 
Of course a lot of experience in being the supporting act for Ed Sheeran in 2017. 
Wouldn't be surprised to see him doing his own headline tour in the near future. Looking forward to that. 
C yá and do not forget to register an account on zezamee.com
It's getting closer to launch.