Power Metal with Sabaton in Stockholm – The Great Tour 2020
February 16, 2020 | Blog | 2 comments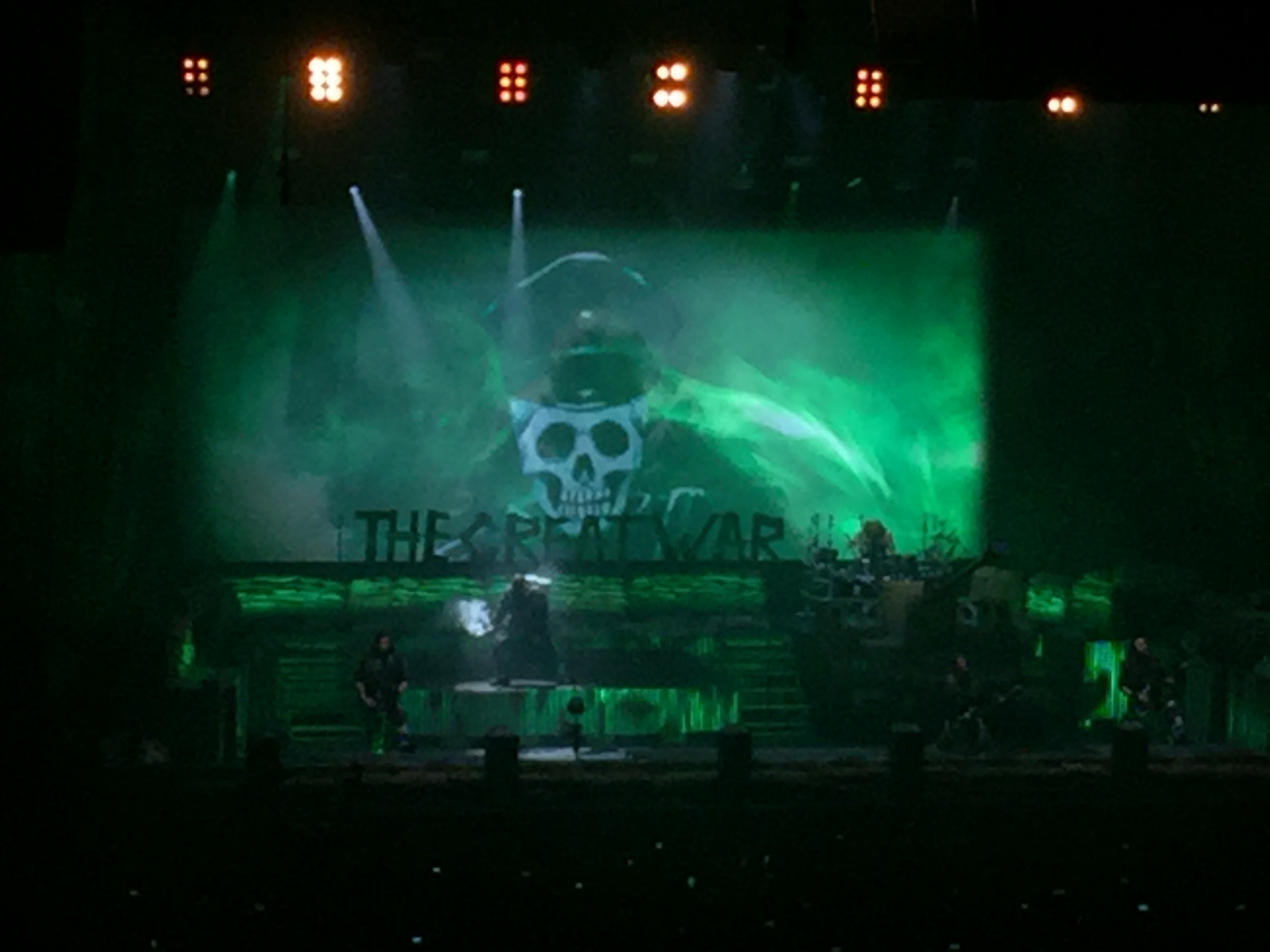 Been looking forward to see this Swedish power metal band from Falun for quite some time now.
Sabaton, a band that was formed in 1999, write their songs mainly inspired by historical wars. The name of the band has also a connection to military armour.
The lead singer Joakim Brodén has been a member of the band from the beginning. The same with the bass player Pär Sundström. Today the band also consists of Chris Rörland, Hannes Van Dahl and Tommy Johansson.
The show this night was spectacular with so much energy and sing a long. The audience could not have been disappointed with so many great songs on the set-list. And the venue Hovet in Stockholm was sold out. A great combination!
Among the 20 songs on the set list, they played 6 songs from their latest album The Great War (2019) and one of the songs from this evenings concert, The Red Baron, you can see here.
One of our favorites is the Price of a Mile but the song that gave us the chill this evening was the Swedish version of A Lifetime of War. See it here.
They also shared the stage for a few songs in collaboration with the Finnish band Apocalyptica.
Apocalyptica was also one of two supporting acts. The song I Don't Care is so beautiful and the singer Elize Ryd from Amaranthe is amazing.
The other supporting act this evening was the Swedish-Danish metal band, Amaranthe. They were first up on stage and was really warming us up. Their final song was Drop Dead Cynical.
Sabaton is also the host for a music festival called Sabaton Open Air in Falun each year in August (www.sabatonopenair.net). Zezamee is planning to pay a visit this year. Join us there.
So, are you a true Sabaton fan? Love live music and want to share photos and videos with other music lovers around the world? Then you have to sign up here at www.zezamee.com and download the ZezaMee app and be part of the ZezaMee Tribe. 
Looking forward to see you as our music friend at ZezaMee – Your New World of Music!
ZezaMee Tribe