Still Rolling the Stones
March 16, 2022 | Blog | 1 comments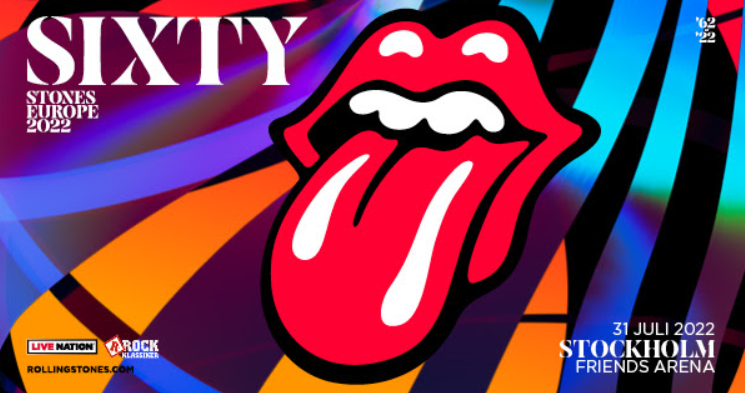 The Captain and the Midnight Rambler and their crew hits the roads again
The Rolling Stones on tour, "SIXTY"  to celebrate the band's 60th anniversary. At Friends Arena in Stockholm on 31 of July , this summer. They do their only concert in the Nordics. Never thought I´d see them again. Last time was their farewell tour – they claimed. But I´m not sad!
I have seen them a couple of times and first time was in Gothenburg Sweden, The Urban Jungle tour 1990. With the opening act of Dan Reed Network. They are still playing and the last couple of years they had a lot of shows in Sweden.
Me and my friend stayed and slept in my car 😊 It was really some nice days on the west coast of Sweden and a great show! We should have met up some other friends at the concert but at that time there where no mobile phones. We never found each other in the crowd that evening. But we did see their car on the parking, no one could have missed that car!
Next morning when we had breakfast and read about the show the day before – there, our friends turned up in the paper. See pics below from 1990.
I saw Rolling Stones 2 more times, both in Stockholm, last time, the "No filter" tour. I shoot them form the front line – 3 first songs and no lightning!! I was in paradise!!!
Rolling Stones is on the list of doing one of the biggest concerts of All Time, Copacabana Beach, 2006 – 1.5 million people.
So now they enter the stage again here in Stockholm and of course, we must go! But this time without one of the Rolling Stoners ☹ Charlie Watts sadly passed away last year.
There are so many favorites songs with them! But one of them is Gimme me shelter from 1969.
Rolling Stones have been in the Music Arena for 60 years,  that is totally crazy!
They are my true heroes!
Stay Safe!
Suzanne